;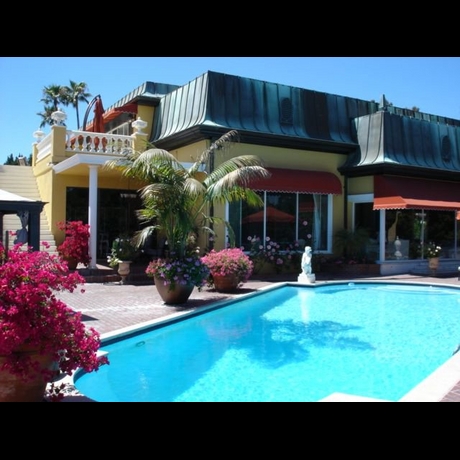 Actress Zsa Zsa Gabor has put her Los Angeles mansion on the market with an asking price of $28 million.
Zsa Zsa is recovering after having her leg amputated on Friday after a hip replacement operation became infected with gangrene. The

illustrious mansion boasts 26 rooms and an amply sized swimming pool was once owned by the king of rock himself Elvis Presley.

The house is situated in the prestigious area of Bel Air in Los Angeles where Zsa Zsa and her ninth husband have lived for several years after she bought it in the 1970s for $600,000.

The the 8000 sq ft home offers fantastic panorama views of Los Angeles city and is being sold due to the fact that the loving couple have said they wish to downsize.