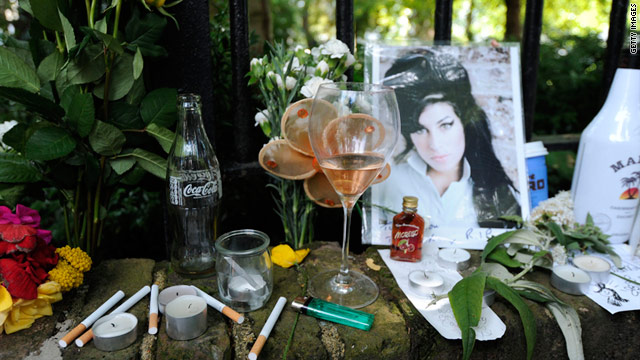 People Magazine has confirmed that Amy Winehouse's family believes the singer died from her sudden abstinence from alcohol last Saturday at the age of 27 syas  a source close to the family.
The singer ignored doctors' advice to gradually withdraw from her heavy drinking, Winehouse went cold turkey during the past month.
"Abstinence gave her body such a fright, they thought it was eventually the cause of her death," says the source.
The exact cause of Winehouse's death will not be none for weeks until the completion of toxicology tests.
"He said doctors had told Amy to gradually reduce her intake of alcohol and to avoid bingeing at all costs. Amy told him she couldn't do that. It was all or nothing and she gave up completely," says the source.
Mitch Amy's father said, "the shock of giving up, after everything she had been through over a bad few years, was just too much for her to take."