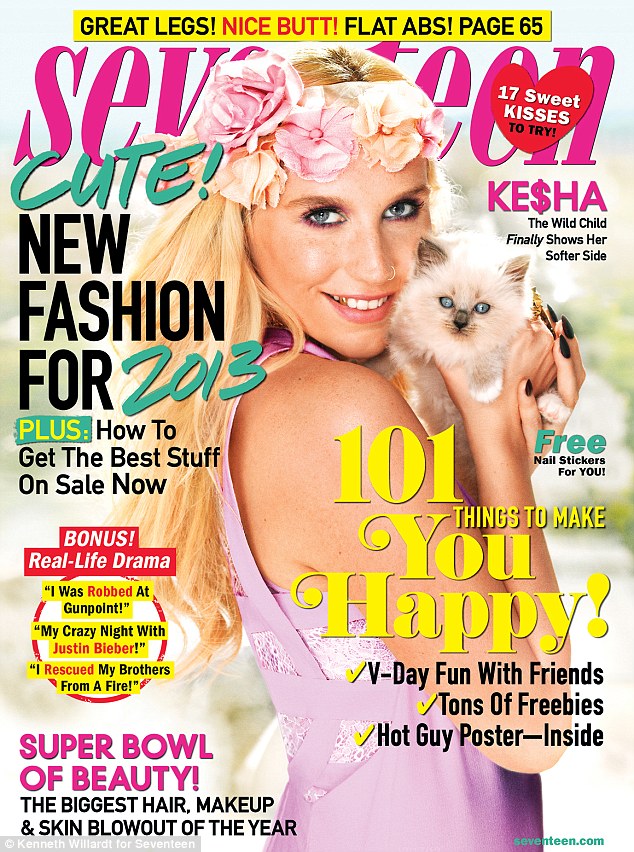 Three years ago pop star Ke$ha,25, told Out Magazine she didn't like labeling people gay or straight. In The new issue of Seventeen Magazine she opens up about her bisexuality. 'I don't love just men. I love people,' the 25-year-old pop star revealed. 'It's not about a gender. It's just about the spirit that exudes from that other person you're with.' 'I'm all about standing up to gay/lesbian/transgender bullying, but it's also about my little brother,' said Ke$ha.
'He's 13 and he gets made fun of because he has a stutter. I just have zero tolerance for people making fun of others.'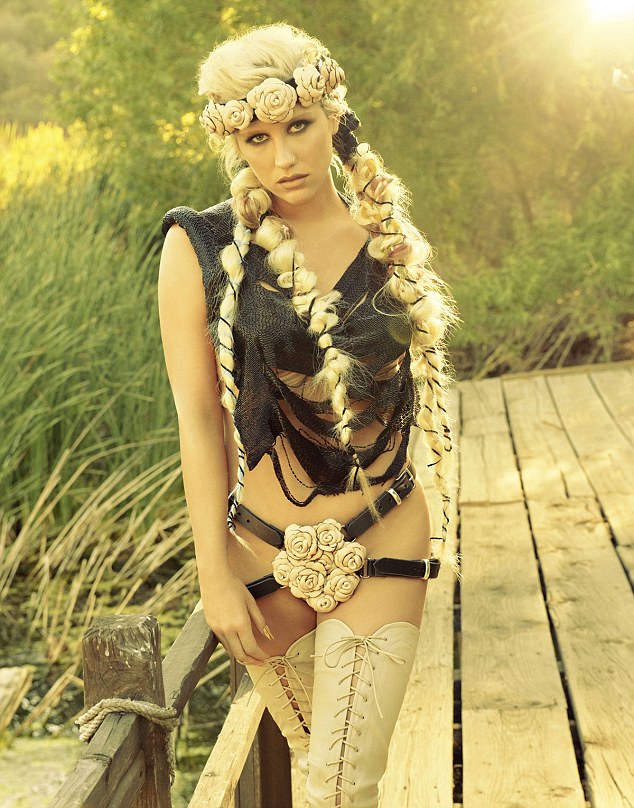 In Ke$ha's new video 'Die Young the 5'9 beauty is seen half-naked writhing with both men and women in the bondage-inspired clip. In her Seventeen Magazine interview the pop star has been scrubbed clean with a cheery photo shoot, no glitter and nuzzling a kitten.
Ke$ha's new memoir called 'My Crazy Beautiful Life she talks about how she used to let negativity motivate her. 'I still do. I remember every person who told me I couldn't do something or that I was ugly or too fat,' she told Seventeen.
'I have a 's*** list' — people from my past who have been soulless and judgmental. Even after I got through my awkward phase, got my braces off, and figured out how to dress my body, people in the music business were like, "You're never going to make it."
'I see them now and I'm like, "Ha!" That's one of the reasons I named my record Warrior. You can be a victim and let that eat your soul, or you can say, "You're going on my list and I'm going to prove you wrong!"'