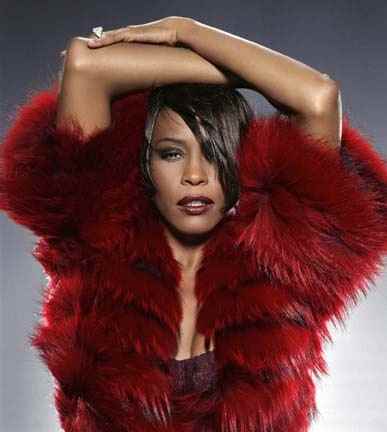 Superstar Whitney Houston, 47, one of the most successful singers in pop history has voluntarily entered rehab to battle a substance abuse problem.
Kristen Foster a spokesperson for the singer said, I can confirm that Whitney Houston is currently in an out-patient rehab program for drug and alcohol treatment. Whitney voluntarily entered the program to support her long-standing recovery process."
After years of self-imposed seclusion in Laguna Beach Houston released a comeback album in 2009 and seemed to have kicked her habit and proclaimed herself healthy in a lengthy interview with Oprah.
In the subsequent years the singer has had a rocky comeback canceling shows in Europe due to illness and was also panned by critics and fans disappointed in her voice and lackluster show. At a pre-Grammy gala for her mentor and music mogul Clive Davis Houston it was apparent that Whitney was having difficulty with her voice and an uneven performance.