;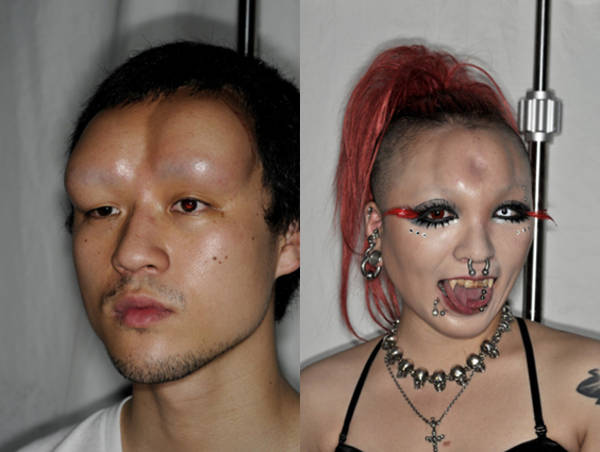 The new fashion craze for the "freaks of the night" in Tokyo is the "bagelhead" look. Saline is injected into the forehead creating the distinctive bagel look as the clubber depresses the center of the swelling, which drips saline onto their foreheads for two hours.
" The body absorbs it over time so by the next morning it just goes back to normal. We enjoy being freaks says one of the bagelheads."

So far everyone who has created this look has had no adverse affects, their skin has gone back to exactly how it was before.
This is one Japanese craze that hopefully will not make it to America.