;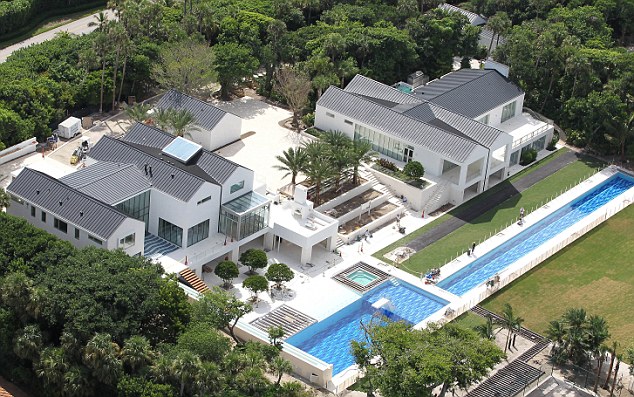 Tiger Woods obviously not feeling the pinch of the recession is completing his new $50 million home in exclusive Jupiter Florida.
MailOnline Reports:
"Woods paid $40 million in January, 2006 and stunned locals by immediately tearing down the house that was there even though it was only 13 years old.
Documents filed last month in Martin County show that Woods has taken out a $54.5 million mortgage on the waterfront estate.
Woods will make payments to an entity called JRD Florida Ventures LLC. It's a Virginia company whose registered agent is an attorney with the firm that represented Woods' ex-wife, Elin Nordegren, in their divorce.
No details of the divorce settlement have been made public. The documents say Woods will pay the mortgage in full by January 2016."
googlee6818428d45287b2.html