;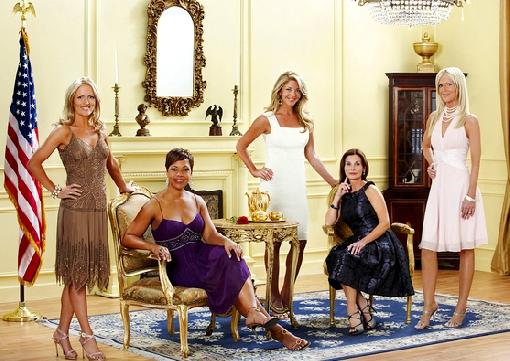 Last Fall many of the ladies of The Real housewives of D.C. were obsessed with cast member Michaele Salahi and her husband  Tareq for perceived slights and the circumstances surrounding their  attendance to a White House State Dinner honoring Indian Prime Minister Manmohan Singh.
Housewife Lynda Erkiletian made it clear she  would not return to the show if the Salahi's were part of the cast for the 2nd season.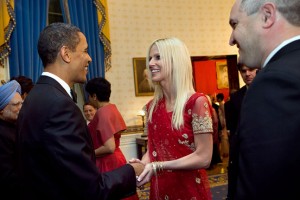 Well it looks like Erkiletian and her fellow cast members got their wish the Real Housewives of D.C. has been canceled. With the low ratings of  the franchises Miami show they may also be following the D.C. ladies through the Bravo backdoor next.
A source close to the show said:
"The show just didn't do well and it wasn't worth airing another season." "The DC housewives were meant to be starting shooting their second season now and they haven't heard a peep from Bravo.""No one from the cast has been contacted yet and told that the show is canceled."
More from the source:
"After D.C. failed in the ratings and Miami just bombed, they realized they can't just start a show anywhere and it will succeed."
"Bravo used to think it was about the brand and they could switch the housewives at any point but now they have realized it is about the women involved and that has changed their perspective." "They've realized a lot with the failure of D.C. and Miami, and they're going to concentrate on the successful shows they have and not expand any further."

"Andy Cohen has made it official that there will be no more new Housewives franchises."