;
Liz Taylor's favorite gay bar The Abbey in West Hollywood has erected a candle-lit shrine to honor the actress who raised over $100 million for AIDS related causes.
Bar patrons have been stopping by to leave flowers and gifts since the shrine was erected yesterday morning.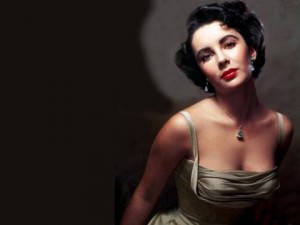 To honor Taylor's role in "National Velvet" the Abbey has created the "Blue Velvet Martini" with all proceeds going to the Elizabeth Taylor Aids Foundation. If you want to try out the recipe its made with Blue Angel vodka and blueberry schnapps.
Elizabeth Taylor frequented the VIP room of the bar many times with friends and I'm sure she is looking down with approval smiling with her roaring laugh.