;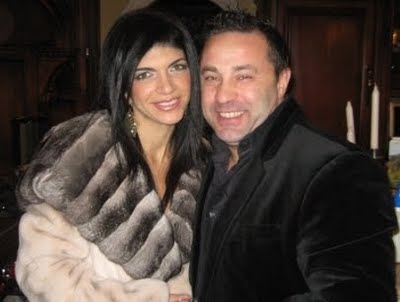 According To RadarOnline:
Money-troubled Real Housewives of New Jersey star Teresa Giudice and her husband Joe are officially selling their household furniture in a private sale and have even put in their own offer to keep their property. The minimum bid? $54,405.

According to the notice of proposed private sale filed on December 1, the proposed purchasers are current owners Teresa and Joe, who have offered the court a sale price of $15,000 with exemptions totaling $39,405. Yet, that doesn't mean other bids couldn't be offered.

Any higher bid by an outside party would have to equal the amount of the Giudices offer plus the allowed exemption amount of $39,405. Higher or
better offers would be submitted to the selling party no later than January 3.