;
Tanning mom Patricia Krentcil,44, hit the dance floor literally at XL Nightclub in New York on Saturday night wearing a thigh high strapless dress and black boots as she partied during a drag queen themed night.
One fellow night clubber said the stay at home, mother of five was stumbling drunk and seemed incoherent flashing her underwear as she danced on stage.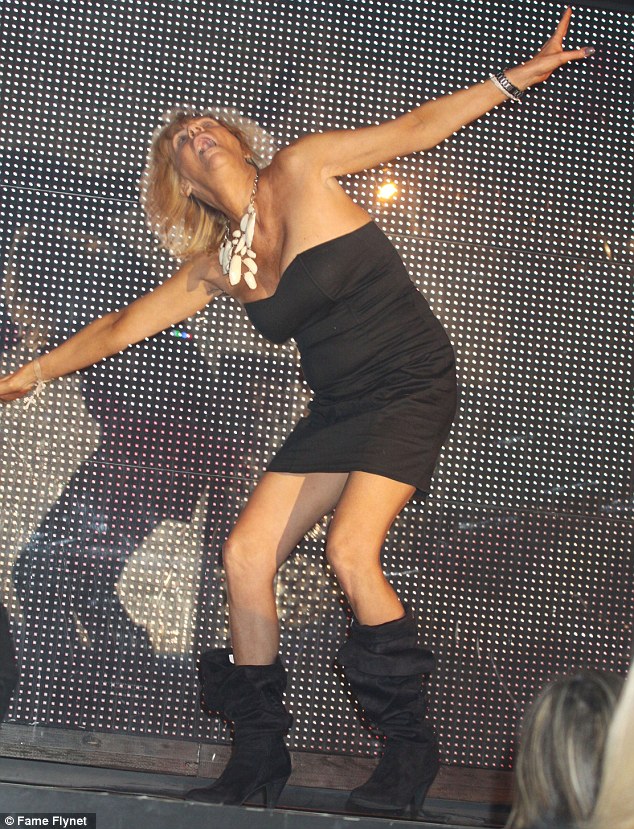 This is not the first time the bronzed mom has caused a scene, last August she was kicked off stage by the managers of the same club after she shouted expletives at the audience, kicked over a glass of wine and tried to attack the drag queen hosting the event. Before the event started tanning mom was so drunk she fell over on the red carpet as she entered XL Nightclub.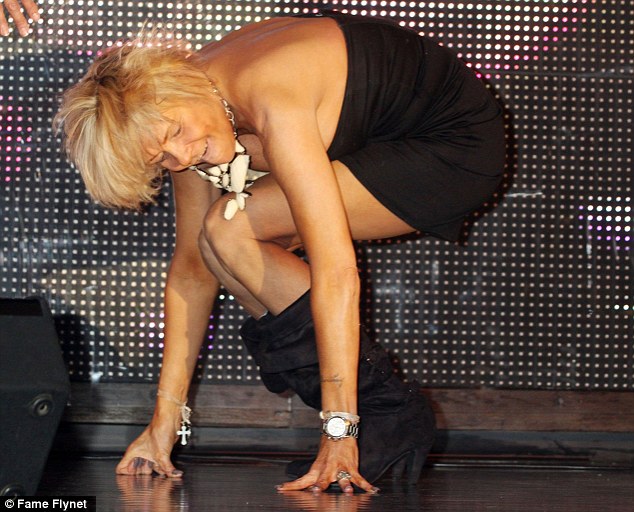 Bianca del Rio, one of the hosts at XL, added: 'We asked her what she wanted to drink and she slurred: "I didn't put my kids in a tanning bed!"'
Ms Rio said staff had planned ahead in case things went awry during Mrs Krentcil's appearance.
'We came up with a code word earlier. It was "Christmas",' she said.
'After about five minutes, we were just screaming "Christmas", and security came and took her out
"The tanning addict was thrust into the spotlight last year after being accused of taking her then five-year-old daughter, Anna, to a tanning booth.
The girl, who has fair skin and red hair, told a school nurse she had 'gone tanning with mommy' when staff at her school asked her about burns on her skin. 
Mrs Krentcil denied taking her daughter to a tanning booth and said the child was burned by the sun while she played outside."