;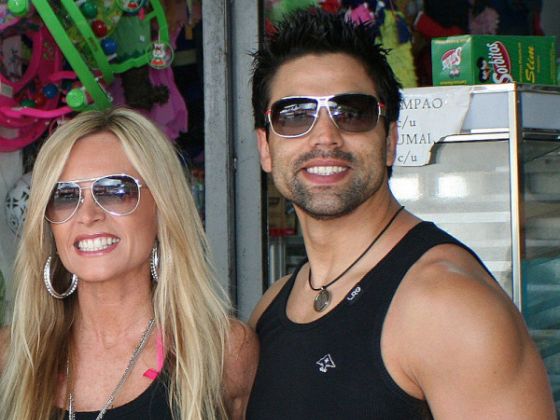 Real Housewife of Orange County Tamra Barney and beau of over a year plan on marrying and have discussed adopting a child together.
In an interview with RadarOnline Tarma said, "we've talked about marriage and we want to get married," gushed 42-year-old Free Bitch Tamra."It's an insane amount of love; I have never said term 'soul mate' before, but we are!" As for what Tamra loves about Eddie, 37, she reveals it's the fact that he does not judge her. "I'm not the easiest person in the world and he gets me, nor does he judge. He simply says, 'that's my girl.'"
Tamra was previously married to Simon Barney, who filed for divorce in January 2010 after 11 years of marriage.
"He put that out there when Eddie and I started dating," said Tamra of Simon, who also has a new girlfriend."We had gone to holiday parties about two years ago where Simon and Eddie briefly met, but they never had a friendship and no numbers were exchanged." Tamra states Simon and Eddie have only met about 3 time socially, adding "Simon has even admitted to me that he was sorry and at the time he was pissed off."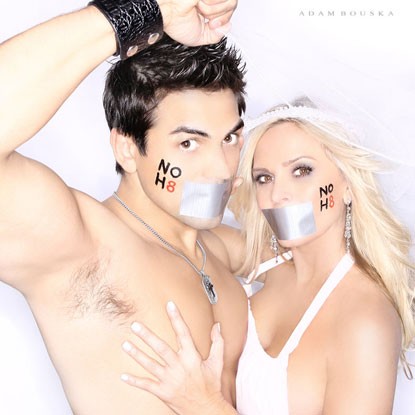 In the last episode of the show Tamra was naked in a bathtub with Eddie and now regrets filming the scene and feels it was a huge mistake after a viewer backlash.
From Tamra's Bravo Blog:
On The Bathtub Scene – "The one thing about me is I will always own my mistakes, which leads me to the bathtub scene. I knew the next day after filming it that I made a big mistake. It was me getting caught up int he moment, drinking wine, and forgetting the cameras were there. I have been dreading this episode for eight months. As a mother, this was not one of my smartest moments on TV. Even thought I do not allow my children to watch the show, it doesn't mean their friends don't. This was one of those moments that I had to sit my kids down and tell them that mommy made a mistake and did something on TV that was in bad taste. I have a great communication line with my kids and have taught them that everyone makes mistakes, and as long as you own up to your mistakes, you will learn from them."

On Eddie Downing A Glass Of Wine Before Entering The Bathtub – "You finally got to see Eddie in more ways than your probably wanted too. He didn't say much and was extremely nervous in front of the camera. The first night we filmed I looked over at him and he started to turn white and said, "I cant do this." So that was the reason for the shot of tequila, it calmed his nerves. The bathtub scene was about five shots of tequila for him, and when he walked in the bathroom he was caught totally off guard. He looked at me and said, "You're naked," while there were about five people with cameras and audio looking on. It was uncomfortable for him, but he jumped right in."