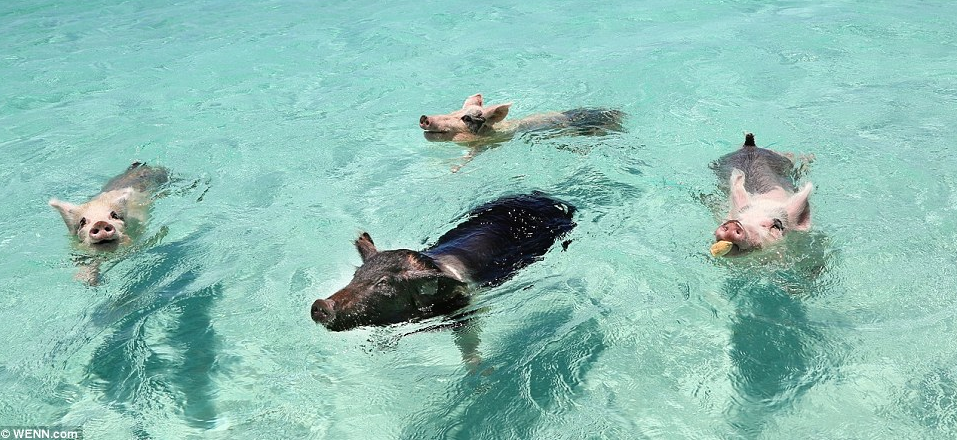 Pigs can't fly but prove they can swim in the sunny Bahamas!
The domesticated pigs and their piglets which have turned feral live on a small Caribbean island and have become YouTube stars thanks to vacationers filming the pigs swimming in the tropical surf.
Filmmaker Charles Allan Smith is now making a documentary 'When Pigs Swim' about the swimming pigs of Big Major Cay and the surrounding islands.
The project will feature breathtaking shots of the crystal clear waters of the region, interviews with experts on the pig's history and, of course, the adorable pigs themselves.
This slideshow requires JavaScript.