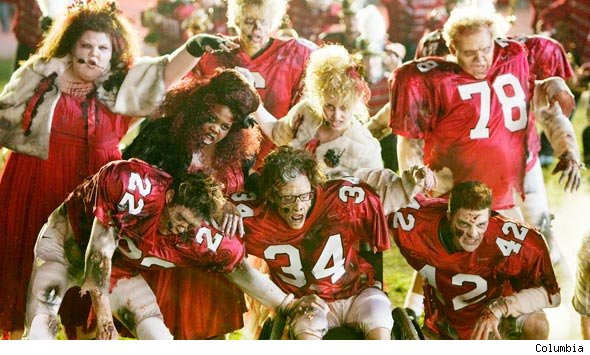 On Super Bowl Sunday Feb. 6 Glee will air its special episode at 10:30 PM EST the first since its Christmas show last year.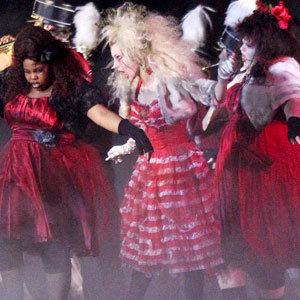 Viewers of the musical comedy series are waiting in anticipation for which hit songs actors like Cory Monteith and Lea Michele will sing, fans can expect a monstrous mashup: Cast members are set to perform a mix of Michael Jackson's 'Thriller' and the Yeah Yeah Yeahs' 'Heads Will Roll.'
The first photos from the special episode have been leaked online which you can see after the jump.
The episode will also feature music from Black Eyed Peas, Lady Antebellum, and Katy Perry.