;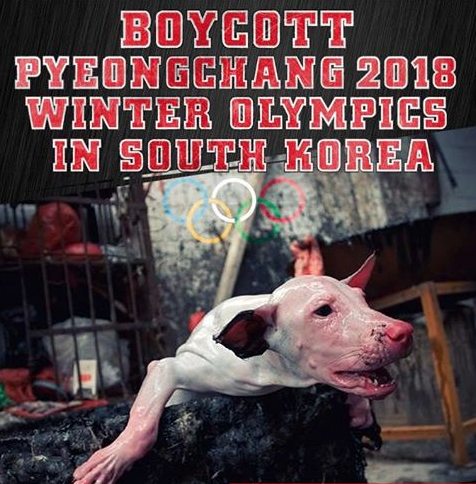 A staggering atrocity is happening every day in South Korea: dogs and cats living tormented lives in an unfathomable existence—victims of the dog and cat meat industry, with its deliberate and indefensible cruelty. South Korea's cruelty and indifference to dogs and cats is one of the worlds worst.
In South Korea alone over 2.5 million dogs are eaten annually and in neighboring China it is close to 5 million.
There are two South Korea's: the dazzling country whose lofty financial status as one of the fastest growing economies in the world, just beneath the breathtaking progress the sordid and shameful dog and cat meat trade. Shocking when you consider this is home of Samsung, LG and Hyundai.
Even the South Korean Catholic Church has an intimate relationship with the unsavory and dirty business, where some clergy breed dogs for slaughter, and dog meat is being served at charity functions and food markets, much to the horror of many congregants.
Because of conflicting laws and the very definition of what a dog is—livestock vs. non-livestock—dog and cat meat is neither legal nor illegal but inhabits "a legal blind spot."
Unlike China and Vietnam, South Korea is a Democratic nation that has the responsibility and legislative ability to make changes and treat all animals with respect and with humane treatment.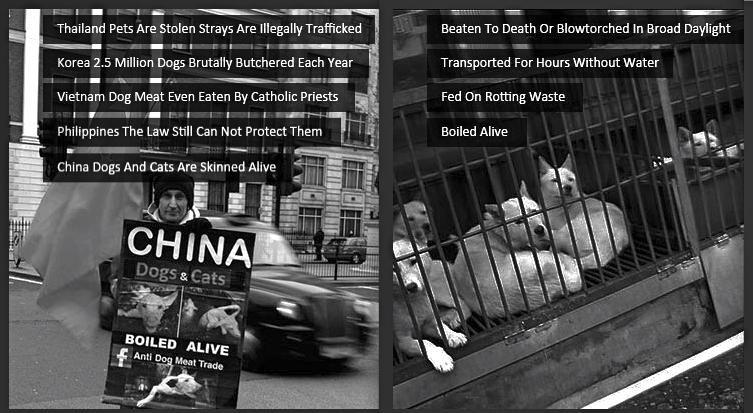 This $2 billion dollar-a-year industry extinguishes the lives of approximately two and a half million dogs a year for meat or gaesoju, a dog broth or stamina food, and about 100,000 cats, for soup and goyangyeesoju or "health tonics." At the end of their brief and miserable lives, farmers and butchers kill in the most horrific fashion with impunity: they are murdered with high-voltage electrocution prior to being skinned still alive not dying immediately, are hanged, beaten to death, and frequently have their throats slashed. They are killed within sight of their doomed cage mates, thrown into a tub of boiling water, then into a rotating drums for the removal of their fur, and finally blowtorched, often while still alive. Cats are bludgeoned and thrown into boiling water while conscious. Many have their legs broken so they can't escape, and are skinned alive. Unlike dogs, cats are not farmed for their meat, but are stolen, surrendered, or picked up as strays.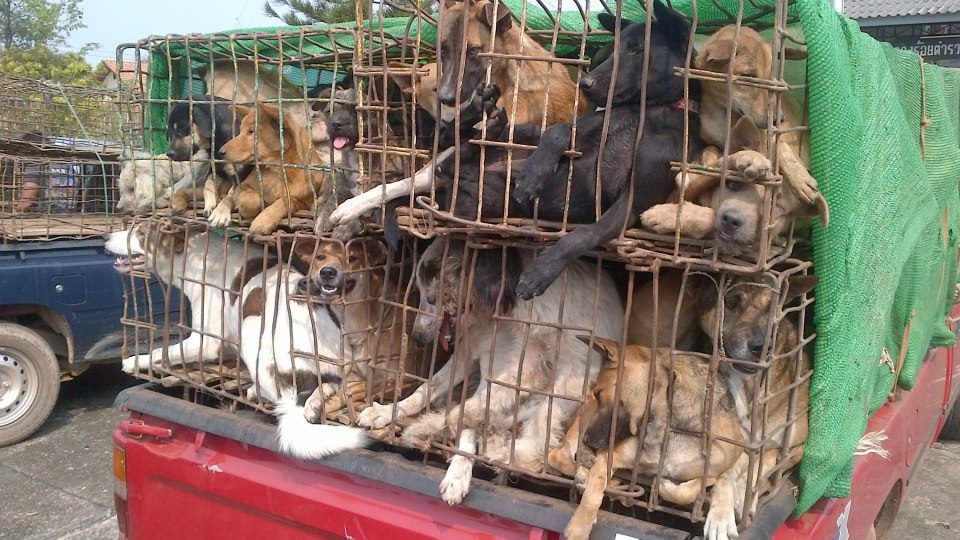 Any breed can end up in the meat trade: former animal companions, purebreds (Cocker Spaniels, Shih Tzus, Schnauzers, Malteses, Beagles, among them), dogs from puppy mills, shelters, dogs sold at closed dog auctions, Jindos who failed to pass the Jindo Preservation Ordinance (Jindo is a designated breed as the 53rd Natural Treasure in SK). All of these dogs are eaten as meat or gaesoju or "health" food or boshintang as dog meat soup. They are frequently sold at Moran Market the largest open air market in South Korea and during their "dog festival" held every year in July.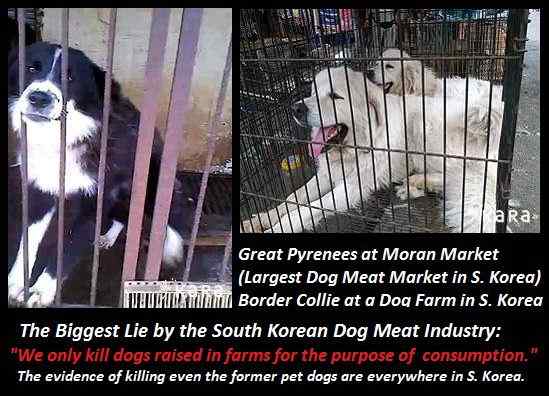 Thailand, one of the kindest nations in the world, houses a deadly secret. A cruel trade reaches across the country, part known, part hidden from its people.
In Thailand pets are stolen or bought for a plastic bucket and then trafficked into Vietnam where they can fetch $250 each and in Indonesia, next to honeymoon,spots slaughter takes place without mercy in the most unsanitary conditions.
Thousands of pet dogs and street dogs have vanished and, every day, more disappear. The conditions under which the dogs are transported and slaughtered are inhumane and many die from suffocation, disease and injuries long before they reach their destinations in Thailand and Vietnam.