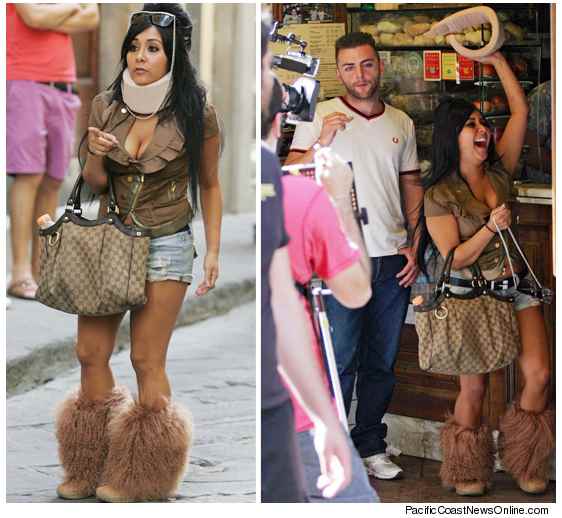 Nicole "Snooki" Polizzi star of the MTV hit "Jersey Shore" was arrested in Florence, Italy on Monday after crashing the car she was driving into a police car. She was taken into custody ,lost her driver's license and was seen wearing a neck brace hours later.
The crash sent two police officers to the hospital with minor injuries.
The "Jersey Shore" star may be facing a civil lawsuit from the crash, Italian law allows parties up to 90 days to file a lawsuit against a defendant. A police spokesman said, "It was nothing serious and they have been released, but they will not be back at work for a week."
Snooki is in Italy with the Jersey Shore cast filming the 3rd season of the hit show.