;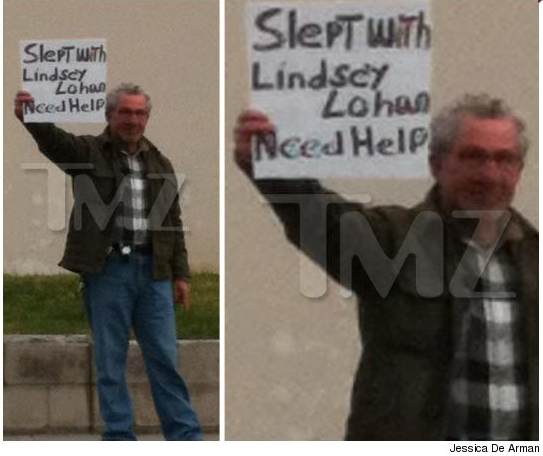 Lindsay Lohan is usually the one begging for attention but this Huntington Beach, CA man turned the tables on his object of affection.
The homeless man in Huntington Beach, CA used a little humor to make a few bucks off of Lindsay's legal travails as he was spotted near the 405 Freeway in Orange County.
Lets hope his tryst with Lohan turned into a lot of cash.