;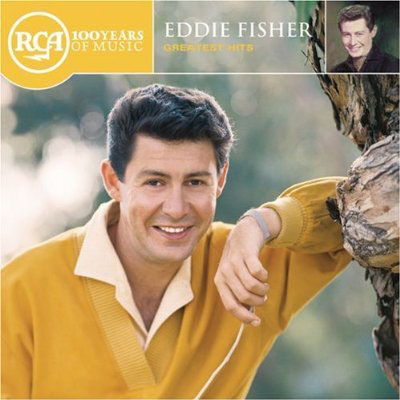 Eddie Fisher was as famous for his singing and film career as he was for his 5 marriages. Fisher died Wednesday night at a Berkeley hospital of complications following hip surgery.
Fisher was born in Philadelphia had seven brothers and sisters,and after moving to New York as a teenager he pursued a singing career which lead to the sale of millions of records and became the idol of teenyboppers worldwide.
In 1958 Eddie left then wife Debbie Reynolds (daughter Carrie Fisher) to hook-up with Elizabeth Taylor which kept the glamorous couple on numerous magazines  and tabloids during the 50's and 60's.
According to EOnline:
Taylor famously converted to Judaism for Fisher, who had a small role in Butterfield 8, for which she won an Oscar, but Liz ultimately left him for Richard Burton. (And the rest of that is history.)

Fisher married Connie Stevens in 1967, resulting in the arrival of daughters Joely Fisher and Tricia Leigh Fisher, but they were done two years later.

The singer, who branched out into acting but never found the same success as he had selling records, was also linked to Judy Garland and Ann-Margret.

"All those romances took too much energy," Fisher told the Los Angeles Times in 1990. "But before you do anything, you've got to work. Romance is for kids. There are times when everything is perfect, but it doesn't last."

Fisher's family said in a statement Thursday. "One of the greatest voices of the century passed away. He was an extraordinary talent and a true mensch."