;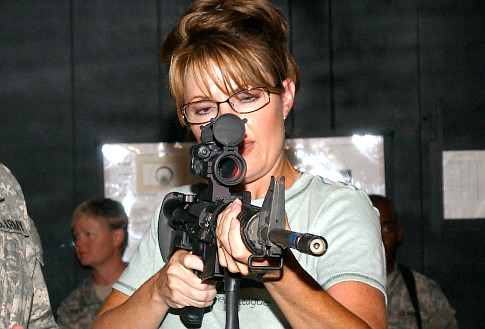 Congresswoman Gabrielle Gifford was on Sarah Palin's infamous "crosshairs" map listing all the Representatives the former VP candidate wanted defeated in the midterm elections.

The map created a firestorm because it had what appeared to be targets placed over the Congressional districts involved, and a list Palin's other targets including Representative Giffords. The map was initially posted by  Sarah Palinn's political action committee (PAC) which has since taken it down.  It is still active on Palin's Facebook page.

Congresswoman Gabrielle Gifford's March MSNBC interview discusses being in Sarah Palin's crosshairs.