;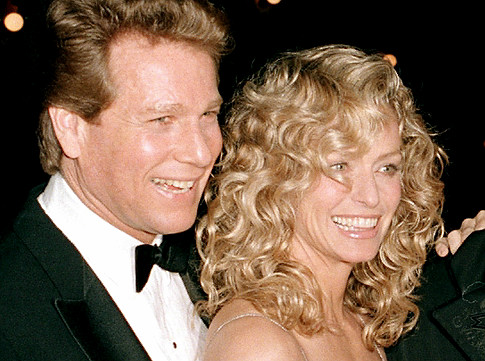 One of two missing Andy Warhol portraits valued at $30 million of Farrah Fawcett turned up on the wall of 30 year partner Ryan O'Neal's Malibu home.
The Charlie's Angel star left two Warhol's of herself to the University of Texas, Austin after her death from cancer at the age of 62 but only one portrait made it to the University.
The 1980 silkscreen of Fawcett was excluded from her will and donated to the Texas University their son Redmond was left 5 million, Ryan was not included in Farrah's estate. The University hired a private detective to track down the missing art when it failed to materialize after Fawcett's death.
The portrait of Farrah was seen in her home during the filming of her 2009 documentary, 'Farrah's Story" about her battle with cancer.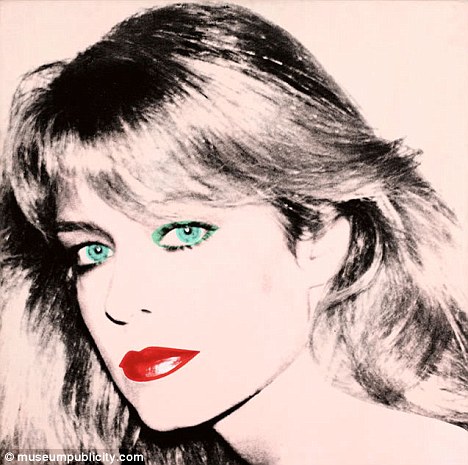 The silkscreen was spotted in the new reality show Ryan & Tatum The O'Neal's over Ryan's bed and daughter Tatum discussed the portrait in her new autobiography, "Found A Daughter's Journey."

Ryan has stated recently, "You know, Farrah was a very strong presence in my life. So strong. She permeated my mind and my being. She still does. She had that kind of hold on me.
'I live in the same house that we lived in together. The things that are nice in my house are the things that she got me."

In the lawsuit filed against Ryan, the University said the they were interested in preserving history not monetary gain. "The enduring value and public interest in the Warhol portraits is a testament not only to Mr Warhol's talent and artistry, but also to Ms Fawcett's status as a cultural icon," asserts the University in the suit. "The Warhol portrait is an irreplaceable piece of art for which legal damages could not fully compensate."