The red swimsuit that helped make "Charlie's Angels" actress Farrah Fawcett a 1970s icon became part of the Smithsonian's collection Wednesday on what  would have been her 64th birthday.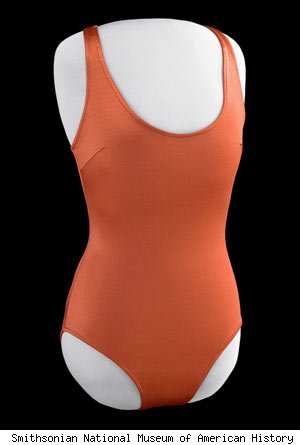 Farrah's longtime companion Ryan donated the iconic swimsuit along with other Fawcett memorabilia, to Washington D.C.'s Smithsonian Museum of American History.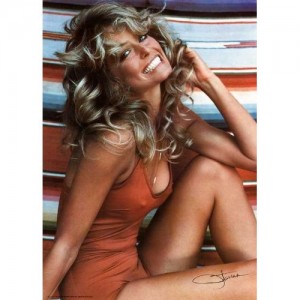 "It's an honor to see Farrah's famous red bathing suit donated to the Smithsonian Institution, celebrating her place in pop culture," said Ryan. "The swimsuit is exactly where it belongs, and I know Farrah is looking down on us today flashing that big smile that we all loved."
"The donation will include the red swimsuit, an original copy of the swimsuit poster, a leather-bound book of Fawcett's personal copies of scripts for the first season of 'Charlie's Angels,' a Fawcett swimsuit jigsaw puzzle, a 'Farrah Phenomenon' 1976 edition of TV Guide, a 'Charlie's Angels' 1976 edition of Time magazine, an original 1977 Farrah Fawcett doll and a 'Farrah's Glamour Center' hairstyling toy," according to the Smithsonian's website.