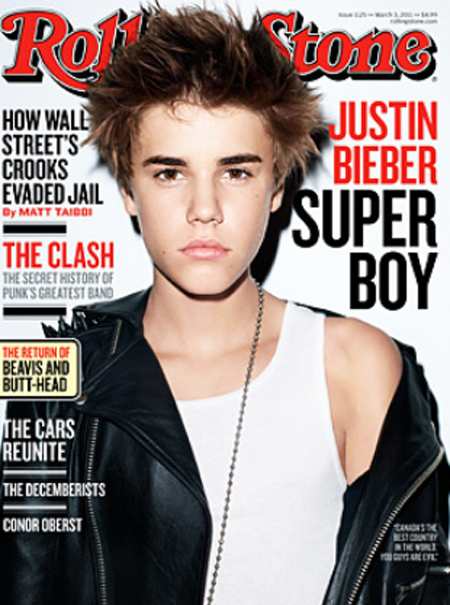 In the latest edition of  Rolling Stone  Magazine pop sensation Justin Bieber opens up about his feelings on sex before marriage, the "evil" American medical system, and abortion.
Bieber 16, is dating Selena Gomez and does not believe in having sex before you are in love with your partner. "I don't think you should have sex with anyone unless you love them … I think you should just wait for the person you're in love with," the 'Never Say Never' star says.
"I really don't believe in abortion," Bieber says. "It's like killing a baby?" When  Justin was asked about a  pregnancy that was the result of a rape, Bieber says, "Um. Well, I think that's really sad, but everything happens for a reason. I guess I haven't been in that position, so I wouldn't be able to judge that."
On becoming an American citizen Bieber says, "you guys are evil," he jokes. "Canada's the best country in the world." He adds, "We go to the doctor and we don't need to worry about paying him, but here, your whole life, you're broke because of medical bills. My bodyguard's baby was premature, and now he has to pay for it. In Canada, if your baby's premature, he stays in the hospital as long as he needs to, and then you go home."
Although Justin is not old enough to vote he says he's not sure what American political party he would support but stated, "But whatever they have in Korea, that's bad.
Bieber's documentary/musical "Never Say Never"  just released in theaters is an inside story of how Justin went from street performer in Stratford,Ontario to internet phenomenon and to a global super star.