;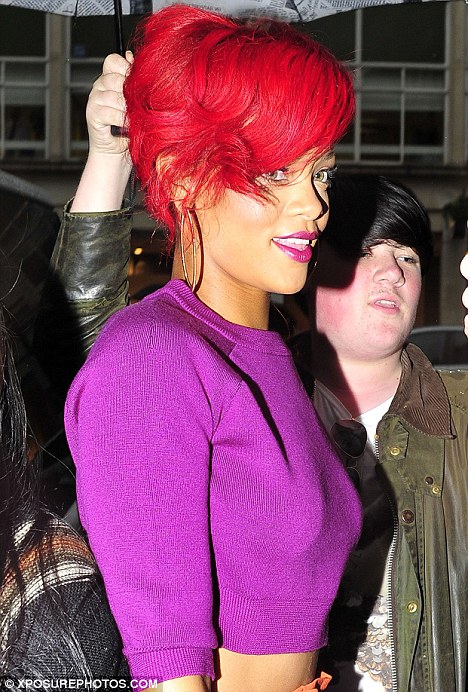 According to the Daily Mail:
With her brightly coloured red hair and eye catching outfits, Rihanna isn't usually hard to miss.
But today, the Umbrella singer looked even more distinctive than usual as she did the promotional rounds for her forthcoming album in London.
The 22-year-old teamed bright orange trousers with a fuchsia pink top, bright gold earrings and gold high heels.
After landing in London yesterday, the Barbados-born star did interviews at several radio stations to promote her latest album Loud, set to be released in the U.K next month.
'I wanted songs that were all Rihanna songs, that nobody else could do,' she said in an interview with Radio One.
'I didn't want the generic pop record that Ke$ha or Lady Gaga or Katy Perry could just do and it'll work.'
The singer revealed that she is considering a collaboration with Perry who is a close friend.