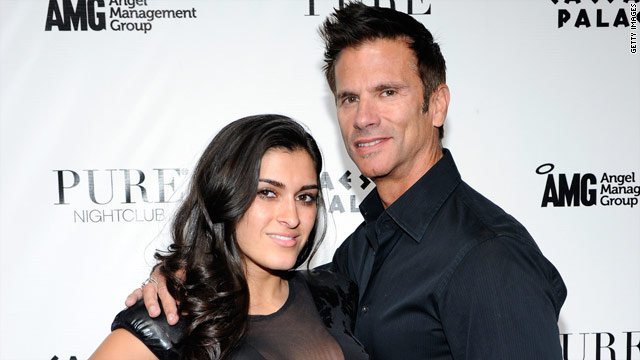 Lorenzo Lamas, 52, the father of six from four previous marriages has married for a fifth time to longtime girlfriend Shawna Craig, 24, in Cabo San Lucas,Mexico.
The bride and groom went casual for their nuptials with Lamas wearing a black long-sleeved shirt,white pants and flip-flops,the bride wore white lace gown.
Shayne Lamas, 25, Lorenzo's daughter who was once engaged to 'bachelor' star Matt Grant said, "They are both really excited and seem very much in love, so they of course have my blessing."

Shayne was married in a 2010 Vegas wedding to blogger Nik Richie after knowing him for a couple of hours.
The "Renegade" star was last married to Playboy Playmate Shauna Sand, they divorced in 2002.
With three more weddings Lamas will surpass the all-time celebrity serial bride Elizabeth Taylor.