;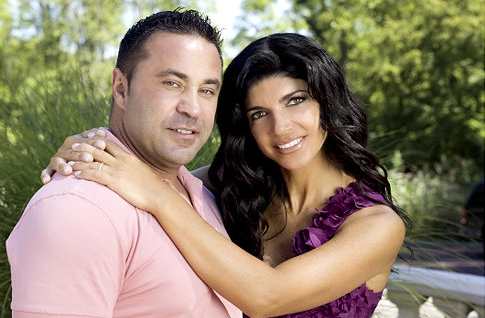 Real Housewife of New Jersey Teresa Guidice's husband Joe was arrested at their home today in New Jersey and charged with fraudulently obtaining a driver's license according to RadarOnline.
Last year Joe Guidice, 40, was convicted of a DUI, his license was suspended and he served 10 days in jail.
Chief Assistant Prosecutor Jay W. McCann said, "Mr. Giudice was arrested at his home earlier today (Friday) as the result of an investigation this office did with assistance from the state Motor Vehicle office."
Joe allegedly used his brother's marriage license and birth certificate to obtain the forged license from the Patterson branch of the Motor Vehicle Office in June 2010.
Guidice's bail was set at $50,000 and could possibly receive up to 10 years in State Prison if convicted.