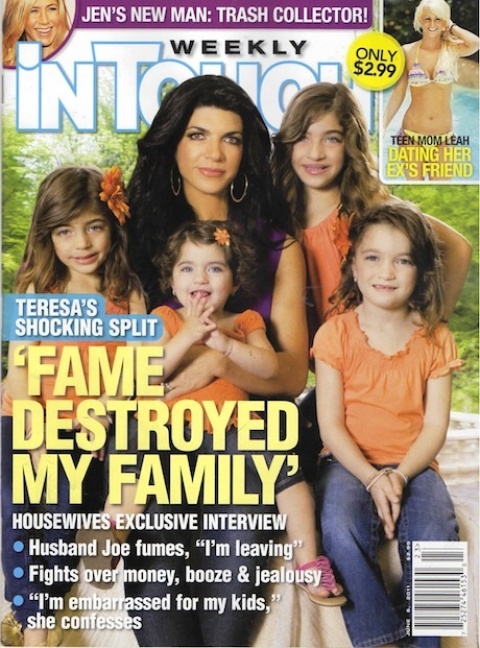 New Jersey housewife Teresa Giudice, 39  is denying that Joe  has left her after fights over booze and  family issues that exist between Teresa and her brother Joe Gorga who have been feuding on the reality show this season.
Inside the article from InTouch Weekly Joe Giudice admits he and Teresa have been fighting over her brother Joe and his wife Melissa. The couple says they have gone a week without talking to each other after fighting over their families problems.
Teresa tells Popeater, "Joe and I were just in Miami together for our birthdays, and we're in San Diego together right now for my 'Fabulicious' book tour. "
While on tour promoting  her new cookbook  Teresa and Joe hit the beach  in Miami to take in some rays and relax under the Florida sun.