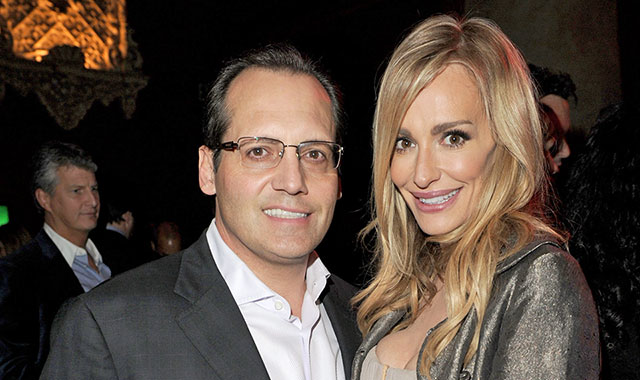 According to TMZ Real Housewife Taylor Armstrong revealed to cast members she was beaten severely by husband Russell before season 2 began filming, she was hospitalized with multiple injuries and had to undergo surgery.
Sources say Russell hit Taylor so hard he cracked bones in Taylor's cheeks, there are pictures of the injuries that the source say are "horrific".
Taylor tried to keep the beating a secret from Bravo until her injuries healed and feared she would be fired for being uncooperative.
Taylor confided in fellow cast member Camille Grammer who shared the information with Bravo execs after which Russell sent Camille a "very threatening" email according to multiple sources with the show.
Armstrong's  injuries were so severe shooting for season 2 of the Real Housewives of Beverly Hills was delayed several weeks.