;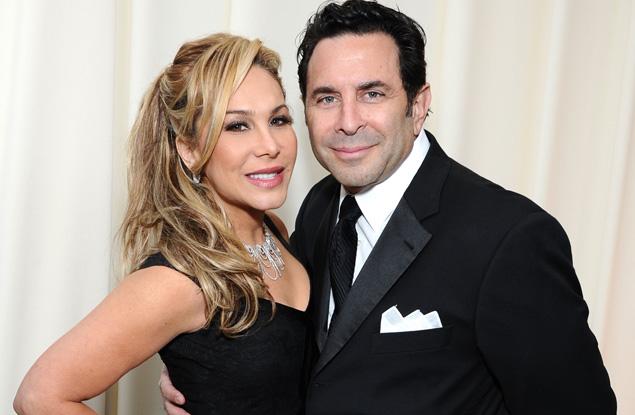 Dr Paul Nassif one of the stars of the Real Housewives of Beverly Hills has shot another legal salvo in his bitter divorce at the chef of his soon to be ex-wife Adrienne Maloof. Dr Nassif filed a complaint in Los Angeles Superior Court, alleging that Bernie Guzman, Adrienne's chef sent a text message to Paul that contained "outrageous and vicious lies."
Nassif charges in his lawsuit that Guzman published pictures on his Facebook page, "of (Adrienne) Maloof which purportedly depicted bruising on her back. The photographs were accompanied by Guzman's statement: 'Now you know who and what he (Nassif) really is. Adrienne Maloof was pushed to the ground. Punched and beaten. He (Nassif) is a beast.' These statements by Guzman were outrageous and vicious lies."
Guzman maintains that he was only trying to help Adrienne, his employer and close friend of many years, who was being abused.
RadarOnline.com spoke with Bernie Guzman to get his take on the legal proceedings initiated by Dr. Nassif.
"Paul is a 50-year-old man acting like a little boy," Bernie tells Radar about the Real Housewives of Beverly Hills star filing a lawsuit against him, alleging blackmail and extortion.
"He is trying to silence the violence and I'm not going to let him."
During the fall of 2012 there were claims from Adrienne's legal team the Paul had put his hands around the neck of one of their 3 boys. Those accusations were later determined to be "unfounded " by the Department of Children and Family Services in Los Angeles.
I personally have met Dr Nassif on 3 or 4 occasions for business meetings and I find it hard to believe these allegations are true that Bernie Guzman leveled on his Facebook page against Paul.  Dr Nassif has one of the best bedside manners of the many doctors I have met in Beverly Hills.