;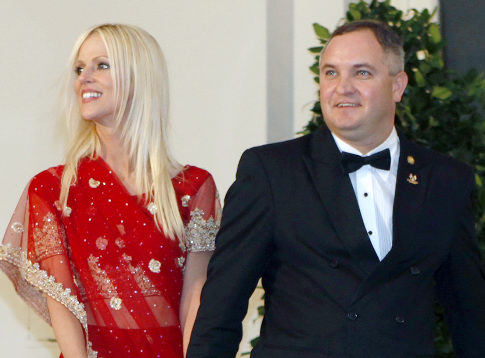 Tareq Salahi husband of Real Housewives of D.C. star Michaele Salahi is devastated by the revelation that his wife has left him for Journey guitarist Neal Schon and is on tour with him in Memphis.
Tareq contacted the Warren County, Virginia Sheriff's office yesterday to report his wife had been kidnapped after receiving a call from her from a Oregon area code.
A close family friends says Tareq has been crying hysterically, and says his life is over because Michaele is all he lived for.
She and Tareq had been married since 2003, Schon is on his third marriage with wife Amber Kozan and they have a 7 year old daughter together.
A deputy contacted Michaele who told him she "was very sorry that the Sheriff's Office had to be involved, but she did not want to be home right now."