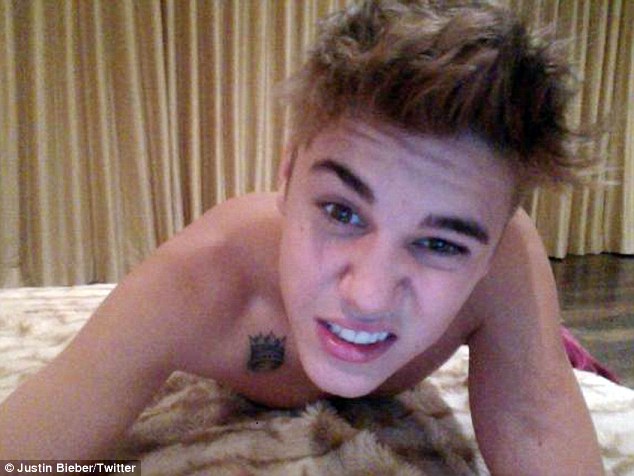 Justin Bieber is undeniably the prince of pop to the 27 million fans that follow the star on twitter.
Bieber, 18, tweeted a picture of his new tattoo of a crown on his upper chest on the right side.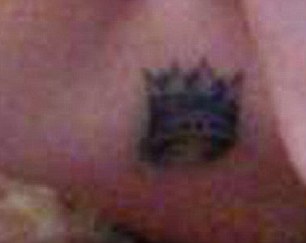 He tweeted: 'New tattoo its a crown if you couldn't tell.' 'Im thinking to myself 'wow really justin 3 shirtless pics in 3 days' who do i think i am a young @Mark_Wahlberg sheesh lol.'
The teenager most recently debuted a tattoo on his right arm – the Japanese Kanji symbol for music- in July.
'Who do you think you are, Mark Wahlberg?' Justin poked fun at the amount of shirtless pictures he had shared with fans on Twitter
The Canadian pop star already has a collection of tattoos the first at the age of 16, a bird on his hip, Hebrew word for Jesus on his ribcage, and an image of Jesus etched on his left leg.