;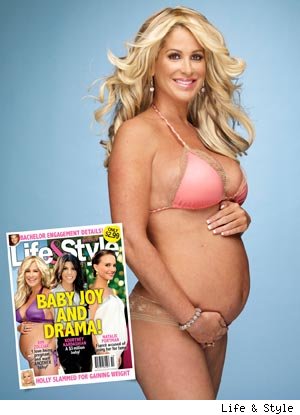 Kim Zolciak 32, and Atlanta Falcons defensive end Kroy Biermann 25, announced their pregnancy in November 2010.
This will be Zolciak's third pregnancy, and with Kim previously being a nurse she is prepared for motherhood.
In her new interview with Life & Style she says,
"I'll be 33 when I have this baby, and I'm more in touch with my body now," says the aspiring singer, who isn't sweating the 20 pounds she's gained so far. "Kroy loves me pregnant. I don't remember my ex-husband being that into it, but Kroy loves it. He tells me I'm so beautiful."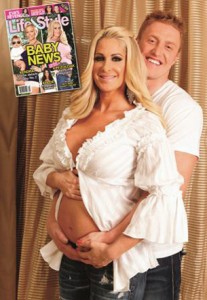 Kroy has recently moved in with Kim and her two daughters, Brielle, 13, and Ariana 9, as for the future the baby is due in June but Kim's not ready for a ring.
"If we get married, Kroy would like to have one more child, and I want one too, Kim said."