;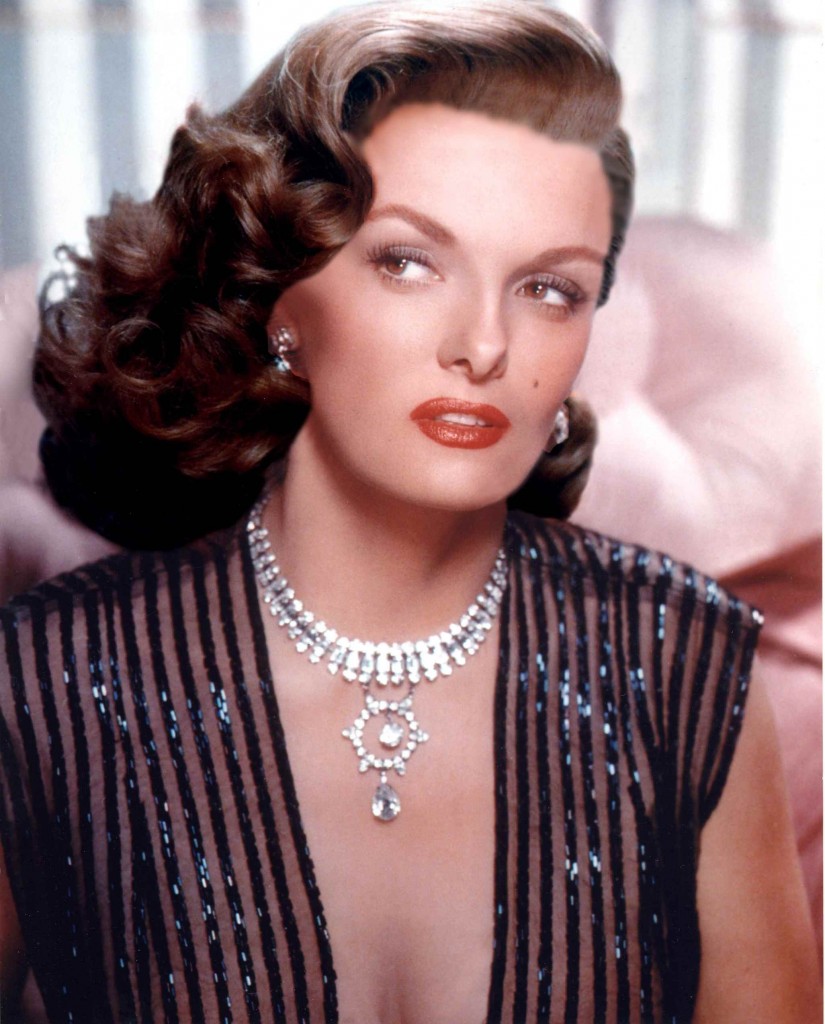 Actress and pin-up model Jane Russell died at her home today in Santa Maria, CA after a short fight with a respiratory illness.
Ernestine Jane Geraldine Russell was born June 21, 1921, in Bemidji, Minn., and the family relocated to Southern California when Russell was an infant. After graduating from Van Nuys High School she went on to become a model and receptionist which leDto her first screen role in the film the Outlaw.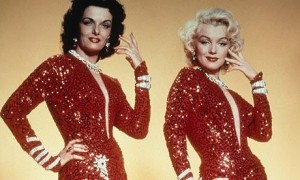 Her screen debut in the 1943 Howard Hughes film and the subsequent  publicity shots of her posing in a low-cut blouse in hay bales challenged the strict morality of Hollywood and made Russell a star and a World War II pin-up girl. She went on to star in 18 more films during the 1940's and 50s with one of her most notable roles with Marilyn Monroe in the musical "Gentlemen Prefer Blondes". Her last movie role was in the 1970 mystery novel screenplay of "Darker Than Amber".
Russell was deeply religious, a became a born again Christian and was a politically conservative and looked back with regret at the image she portrayed on the screen as buxom siren. On her screen career she stated, "except for comedy, I went nowhere in the acting department," I was definitely a victim of Hollywood typecasting."
Russell went on to marry 3 times adopting 3 children that survive her with 6 grandchildren and 10 great-grand children. After her third husband died Russell moved from their Montecito estate to Santa Maria to be close to her youngest son and his family.
In her memoir, "My Path and My Detours" (1985), she described the strength she drew from Christianity.
A higher power was always there, she wrote, "telling me that if I could just hold tough a little longer, I'd find myself around one more dark corner, see one more spot of light and have one more drop of pure joy in this journey called life."