;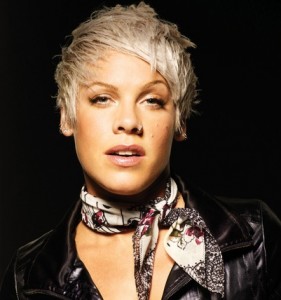 Saturday was Puppy Mill Awareness Day in Los Angeles held at the La Brea Tar Pits in the Mid-Whilshire District. Cesar Milan, Rikki Rockett, Pink and Michelle Forbes from True Blood were just a few of the celebrities in attendance to bring awareness to the suffering and horror of puppy mills and to encourage prospective owners to adopt.
Pink has been a strong supporter of PETA and an advocate for animals and their plight, she tweeted:
Its "puppymill awareness day"and I just got back from the incredible event at La Brea Tar Pits. Chris DeRose is amazing.No more puppy mills!!

And I finally met Cesar! The dog whisperer! He has really nice teeth. I fell in love with a puppy mill rescue bulldog! I ate her face

Puppy mills are awful, filthy, cruel places where dogs never see daylight, sleep in their own feces, and r bred over n over for pet stores.

Boycott pet stores people!!!!
Please consider adopting a pet from a local shelter there are millions of animals waiting for a good home and ready to give you unconditional love.
"Puppy Mill In Paradise"