;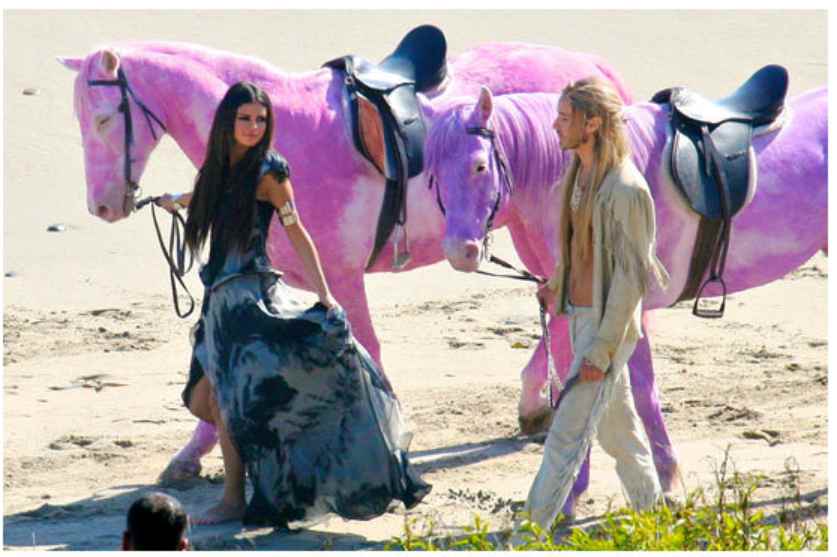 Pregnant Pink was out for a walk on Malibu Beach when she stumbled upon Selena Gomez filming her new video "I Love You Like A Love Song", with two spray painted horse that did not amuse the singer/animal activist. Pink took to her twitter and tweeted: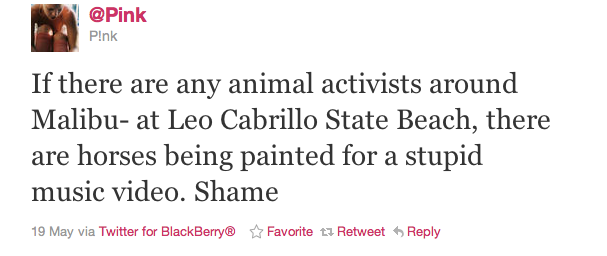 "Artists should be more aware and responsible for their actions," Pink later tweeted.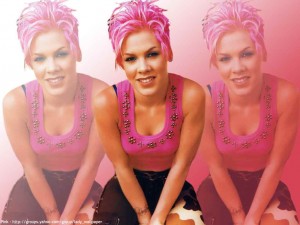 Selena's rep stated, "A non-toxic, vegetable-based powder paint was applied via an airbrush and removed with water. An official from The Humane Society was on set supervising…it was important to the Production Company, Record Label and Ms. Gomez that no animals were harmed and all proper precautions were taken."
Perhaps Gomez can spray paint her beau Justin Bieber Pink for his next video?  "Vegetable based powder" should be used on Easter eggs not animals.