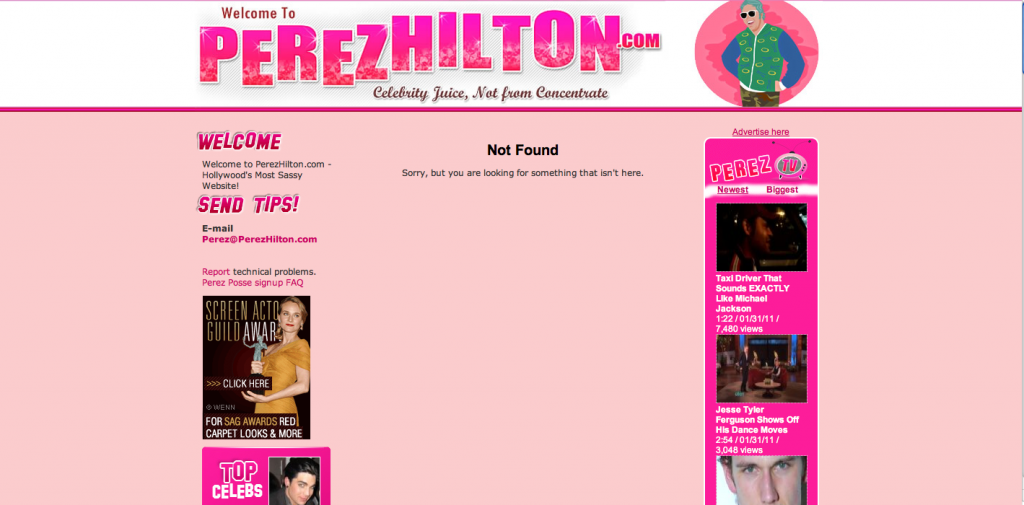 Readers to the popular entertainment blog written by Perez Hilton were left scratching their heads late Monday evening. That's because his blog is empty with no stories to entertain his readers.
Fans of his blog are not finding the usual mix of celebrity gossip and entertainment news or the latest fashion mishap. Instead, his blog just has the words: "Not Found."
Apparently, the site has been down since at least 4:05 p.m. Pacific Time, according to the first tweet from @jnapdr.
Has the site been hacked by a disgruntled reader or simply a maintenance issue?  Whatever the case, enquiring minds want to know. We miss Perez.

UPDATE: Perez was back up at 10:56p.m. Pacific Time.