;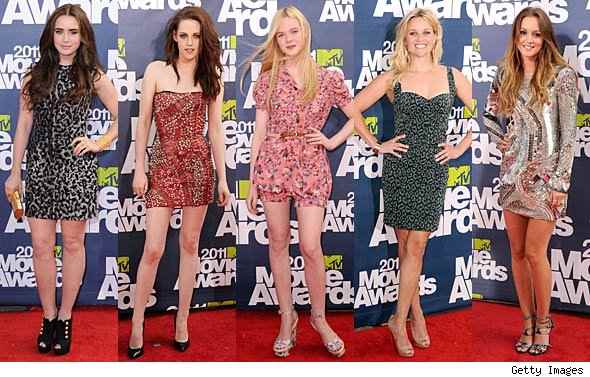 Hollywood actresses always on the leading edge of fashion and style walked the red carpet at the MTV Music Awards show with cool patterns and hot colors.
Reese Witherspoon and Lily Collins stepped out in Cheetah prints with a twist, while Elle Fanning choose metallic heels with a pink romper.
"Twilight" star Kristen Stewart and "Gossip Girl" Leighton Meester wore micro minis as they worked the red carpet.