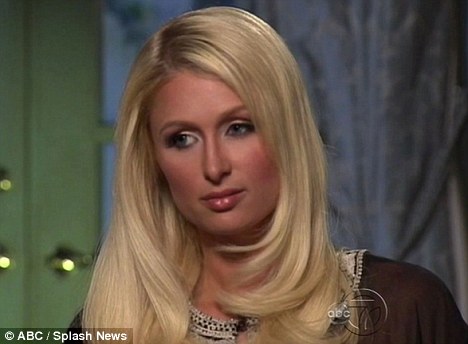 Paris Hilton upset by questions during an ABC interview on Good Morning America walked off the set.
Dan Harris of ABC News was interviewing Hilton in her Los Angeles mansion when Paris pulled the plugged. She was asked by Harris,"do you worry at times that people who have followed in your footsteps like Kim Kardashian are over shadowing you?" "Do you worry about your moment having passed?"
Hilton then glanced at her publicist off camera and then proceeded to leave the set saying, "I don't want all this being used."

After a heated off camera discussion with Harris, Hilton and her publicist Paris returned to the interview.
'I've been doing this for 15 years now, so it's been a long time so just like any other business person or someone in the industry, it is always important to reinvent yourself and come up with new projects,' she said.
'So many people who are rich do nothing."
"I like being able to do what I want, to buy whatever I want, and to not ask for permission like some of my other friends who are adults but live like children."