;
Las Vegas prosecutor David Shubert, 47, who prosecuted Paris Hilton and Grammy award winner Bruno Mars was arrested Saturday for buying crack from a dealer near the Las Vegas Strip.
The street dealer told the Clark County Police Schubert was a regular customer who started buying crack six or seven months ago.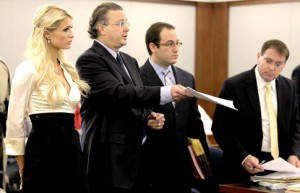 Clark County District attorney David Roger said, "I placed a great deal of trust in him, assigning him to a state and federal drug task force. I have zero tolerance. We're moving forward with his termination."
Hilton was arrested on the Las Vegas Strip in August 2010 and charged with felony drug possession after finding a gram of cocaine in her Chanel purse. Schubert offered a plea deal to Hilton and she pleaded guilty to a misdemeanor and received a year of probation.
Singer Bruno Mars was arrested at the Hard Rock Hotel Casino in February after a bathroom attendant saw the Grammy winner using an illegal substance and alerted a security guard. He later pleaded to felony drug possession and as a first time offender his record will be expunged if he has no future drug prosecutions.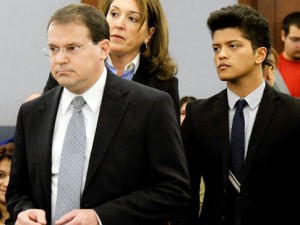 David Chesnoff Hilton and Mar's attorney stated, "I was saddened to hear that if the allegations are true that another person has been affected by the disease of drug usage. I wish him the best."