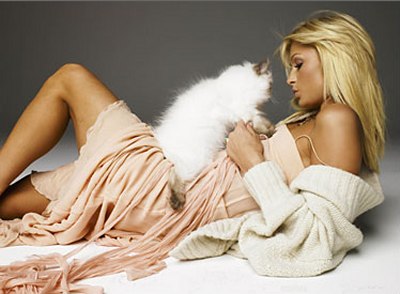 Paris Hilton's new reality show on Oxygen "The World According To Paris" did not debut to stellar ratings and now she's blaming the network for the low numbers.
"Paris is furious that the show didn't premiere at the time it was supposed to. She worked her tail off doing promotion and publicity for the show and then because of a technical mistake, the show aired at a completely different time in a lot of markets."
A technical mistake? There wasn't one, says the network:
"The show premiered at 10 p.m. on Wednesday, June 1 as was promoted. There were no technical mistakes. We look forward to a very exciting run of the series."
Charlie Sheen's ex Brooke Mueller's reality  is filled with drama from  her marriage/divorce from Sheen,drug addiction and rehab  which should boost the ratings for the show in the next several episodes.
If this fails maybe a new sex tape is in Hilton's future.