;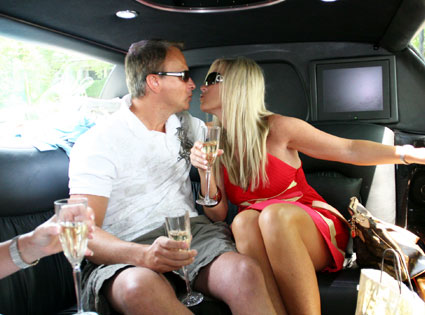 Simon Barney husband of Real Housewives of Orange County  cast member Tamara Barney was arrested this morning on domestic violence charges by the Orange County Sheriff's Department.
The couple who are divorcing began arguing over their dog when Simon threw the leash which hit Tamara on the wrist.
Simon is still in custody on $10,000 bond and will be arraigned in Orange County Court tomorrow.