;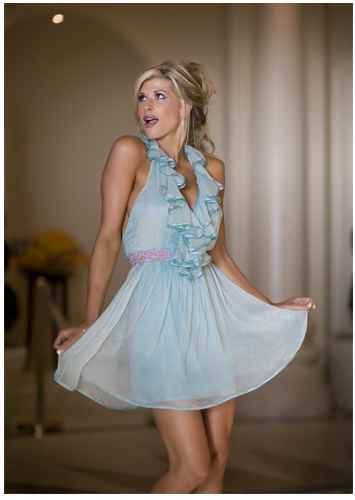 OC Housewife Alexis Bellino has admitted she has struggled with eating disorders since she was 12 years old and feels she will always have food issues.
Bellino  struggle with food issues started in 1988 with the divorce of her parents.
"I'll serve everyone else dessert, but I'll pour salt and pepper all over mine so I don't eat it, I just didn't want to eat" said the reality star.

During her college years Bellino said she began purging.
Three years later she broke her leg in a car accident and put on 10 lbs due to not being able to exercise, the small weight gain made her miserable. Alexis has gone to extremes over the years to keep her weight under control using laxatives and to this day does not eat more than 900 calories a day. "I'd have 10 Cheerios or a piece of lettuce with vinegar on it," she said.
After the end of her first marriage in 2002 she decided she needed to make changes and sought help to stop purging. With the help of her second husband Jim she says she has grown in confidence but "my eating disorder is a lifetime disease."