;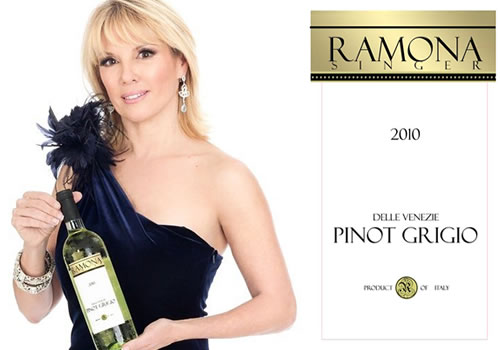 The Hollywood Reporter reported that Bethenny Frankel inked a deal to sell her Sinnygirl Margarita brand to Beam Global for $120.
Ramona Singer never shy about hawking one of her own products (HSN jewelry line, Tru Renewal Skin Care,True Faith jewelry)  says that the "Bethenny Ever After" star "likes to exaggerate" she tells Rob Shuter  of "Naughty But Nice with Rob." "It's rumored, remember? It didn't say fact. Rumored."
I was thinking before that figure came out she got about $30 million total," Ramona say. "And divided that between her and her partners David, and usually they do a pay out, they don't give you the money up front, they pay you out over time."
Ramona who never passes on glass of wine on the RHONY  has now created her own Ramona Singer Pinot Grigio with Opici Wines.  Singer designed the label for the bottle which  can be picked-up for $13.99 and is grown in the picturesque Veneto region of Italy.
Ramona went on to tell Rob Jill Zarin had changed the most since the show started saying, "She's become quite full of herself. I'm the same. I'm a little unedited, a little bit of an unfiltered mouth. I don't talk behind your back, I talk about you right to your face.