;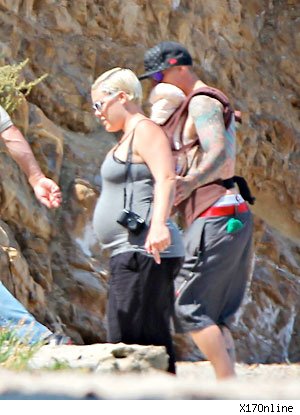 Pink announced on Twitter last week that she had finally given birth tweeting, "We are ecstatic to welcome our new beautiful healthy happy baby girl, Willow Sage Hart. She's gorgeous, just like her daddy. #beyondblessed."
Five days later Pink, husband Cary Hart and their new baby girl, Willow Sage Hart took a stroll along the beach in Malibu.
The new mom snapped photos on their hike as Cary carried their new bundle of joy in a baby carrier as they enjoyed the California sun.
The couple announced their pregnancy last November on the "Ellen Degeneres Show".