;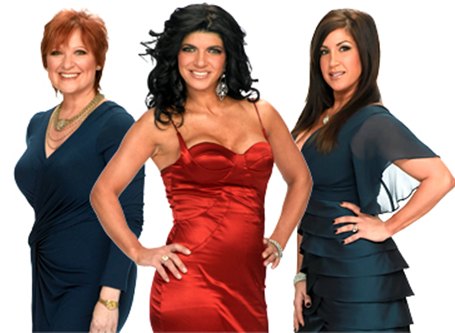 According to RadarOnline, housewives Teresa Giudice, Caroline Manzo, Jacqueline Laurita, and newcomers Melissa Gorga and Kathy Wakile  left for Punta Cana, Dominican Republic over the weekend for a family vacation with their house husbands to soak up the sun and work on their tans.
"All the housewives and husbands took off on Sunday for Punta Cana," said a source. "It's a fun trip with friends and family."
While filming their third season of the show in the Hard Rock Hotel in Punta Cana a glass was smashed over a male bar patrons head by several cast members. According to reports the brawl started when the ladies got into a heated argument with the male patron. The man's injuries were so severe he required immediate medical attention and was later hospitalized.
Meanwhile, some fans of the show are wondering if Dina Mazo is returning to the show after she tweeted, "filming a secret project…this should be fun."
Danielle Staub who left the show said,"I am so happy with my life after leaving Housewives. It wasn't funny to me. It was very painful," says Danielle, the current host of Wealth TV's 'Social.' "I'm really happy in my life," she says. "I have so much that I've just begun to do."
Staub's show about her personal life called "Social" premiered on Wealth TV to less than stellar reviews with viewers of the show stating, "the show is a train wreck. It is awful. I want my 1/2 hour back but i had to watch it.