;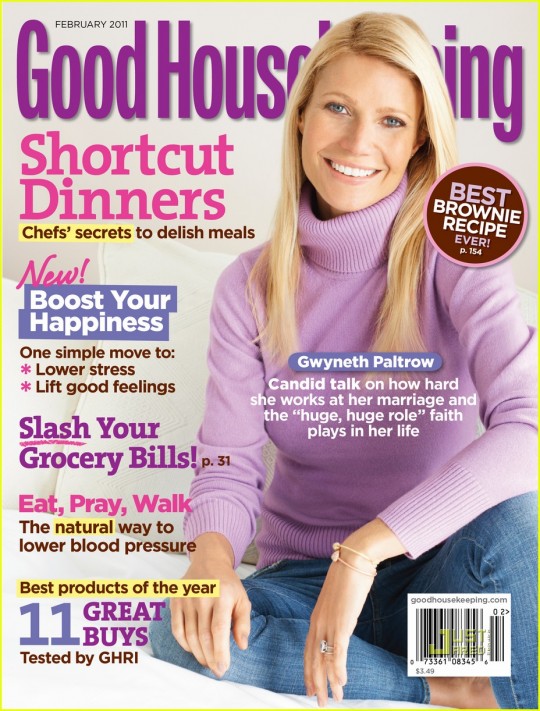 Gwyneth Paltrow is a royal pain, Will Smith a huge tipper and most A-List stars hesitate to throw their weight around in posh Manhattan restaurants says  Abbe Diaz, who spent several years as a maitre d'. Her soon to be released book "PX Me: How I Became a Published Author, Got Micro-Famous, and Married a Millionaire," dishes the dirt on bad celebrity behavior.
Diaz goes onto state:
Paltrow tries to recast herself as a relatable mom (see the new Good Housekeeping cover), Diaz maintains she's got some work to do.

After serving Paltrow about a half dozen times in her years as a maitre d' (from 2000 to 2004), Diaz says the actress has a "passive-aggressive comportment … meant to unnerve the plebeians."

"If you're not worthy, it's like you're not there," the author tells us, although she adds, Paltrow "likes boys" – servers, that is – "as long as they're cute and sweet."

Ex-restaurateur (and a former Diaz boss) Brian McNally once expressed surprise that Ellen Barkin wasn't nicer to the staff – because he'd dated the actress back when she was waiting tables. Diaz dealt with Barkin several times when she dined with Julianne Moore, who was polite to the point of being apologetic. "Overcompensating," Diaz speculates.

The toughest customers, she says, are niche VIPs, like magazine editors, who go unnoticed by most NYers but are used to royal treatment within their worlds. Real A-listers hesitate to wield clout.

Once, for example, a colleague of Diaz's failed to recognize Hilary Swank and turned her away. "She was a little surprised," Diaz says, but clearly didn't want to say anything.

Celebrities can count on happy endings or at least a table.