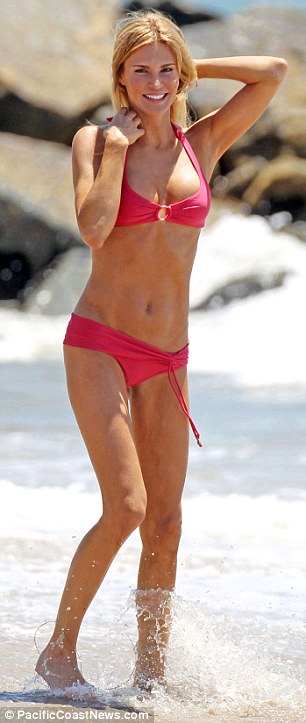 Brandi Glanville, 38, ex-wife of Eddie Cibrian has gone from divorce' to a reality star in a flash as a new cast member of the Real Housewives of Beverly Hills.
Glanville showed off her toned figure on a Los Angeles area beach in a hot pink bikini with a friend before hitting the waves and posing for photographers as she flaunted her flat stomach and golden tan.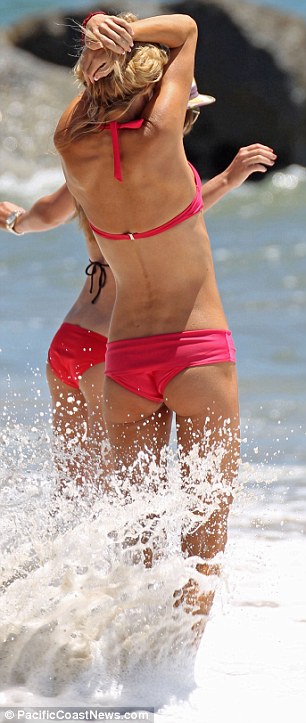 Glanville no stranger to controversy has shot out of the gate with a vengeance during taping of the reality show shouting at Kim Richards, 46, 'At least I don't do crystal meth in the bathroom all night.'
Kyle Richards, 42, jumps to her sister's defence, saying: 'Brandi, let me tell you something, you don't want to go there.'
But a raging Brandi then screams: 'I will f***ing kill you.'
During the last year Glanville and her ex's new wife/mistress country home wrecker LeAnn Rimes had a lengthy twitter war of words before calling a truce late last year.