;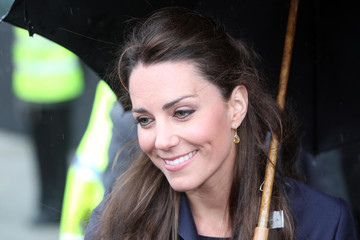 First there was the Virgin Mary's image on a grilled cheese sandwich.
Now in an attempt to cash in on the forthcoming royal wedding of Prince William and Kate Middleton on April 29 nothing is too small to make a fast buck on.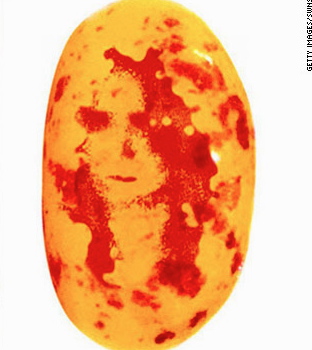 The London's Daily Telegraph reported a couple from Somerset,England found the speckled mango-flavored jelly bean in a jar at a local candy store.
Wesley Hosie described the moment his girlfriend, Jessica White, opened the jelly bean jar, telling The Telegraph, "As Jessica opened the jar, I saw her immediately. She was literally lying there staring back at me."
The couple hopes to sell the Kate Middleton "bean" on ebay for $1000.