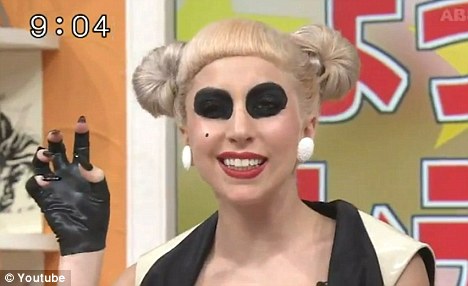 Despite Lady Gaga's proclamation that Japan is one of her favorite countries she may have mixed up their native animals.
Mother monster appeared on Japanese television dressed as a panda a native animal of China.
Gaga appeared on the show in a black and white outfit with her hair in two buns and black sunglasses. As she took off her sunglasses she revealed heavy black make-up around her eyes resembling a panda.
Gaga went on to say, "I really like pandas, she declared. 'Pandas have paws, and I always tell my fans to put their paws up. I've been eating a lot of bamboo this week."
While in Japan the singer slammed claims she profited from wristbands she sold to benefit the victims of the earthquake/tsunami.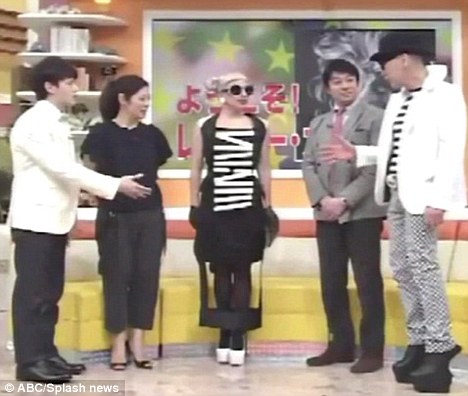 After raising money for the survivors of the earthquake by selling $5 wristbands a lawsuit was filled claiming that she added an unnecessary sales tax and a shipping charge.
Holly Shakoor a spokesperson for Gaga said, "supporting the people of Japan,' said the singer's spokesman Holly Shakoor.
'The entire five dollar donation made with the purchase of each bracelet is going to support the disaster relief,' she added. 'No profit is being made on shipping costs. Sales tax charges were made in accordance with local legal requirements.
'Lady Gaga has personally pledged her own funds to this cause and continues to support the victims of the disaster."