;
"I've never, ever claimed to be perfect," the erstwhile Hannah Montana tells Marie Claire (via HuffPo). "I mean, since I've started the show, I've always said, 'I'm gonna make mistakes.' I know this. And I think that  is one of the reasons why people related to me. Why kids related to me."
Miley Cyrus is all grown up,she's ditched her ripped jeans and tees for a sophisticated photo in Marie Claire.
On the cover, the 18-year-old star glances seductively over her bare shoulder, her highlighted hair falling loosely against her daring lace-up Roberto Cavalli dress.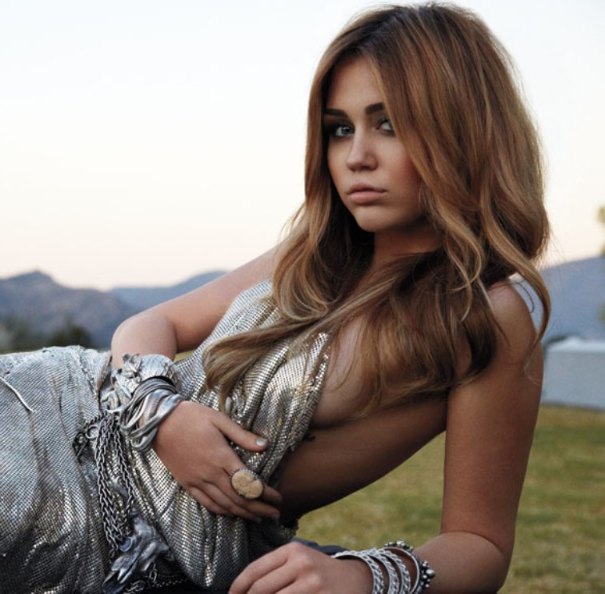 Miley has had a tough year on a personal level with the break-up of her parents and the secretly recorded video of Cyrus smoking saliva a hallucinogenic herb.
"What I never wanted was for my fans to ever feel like I betrayed them… to feel like I said I was something, then turned around and was something that I'm not," the Disney star says of  the video controversy."
And on her parents divorce Miley says,"Of course anyone is going to be upset when there are troubles in their family, but I have a lot of hope in our family, and no matter what happens, we're gonna stay strong. I just want my mom to be happy and my dad to be happy and, most of all, my little sister to be happy."