;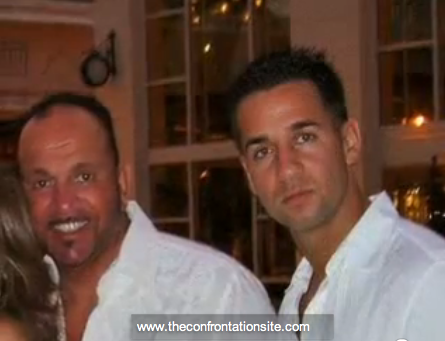 Lindsay's father Michael Lohan and "The Situation's" father Frank Sorrentino are vying for the worst father of the world and how to best exploit their children for profit.
Frank Sorrentino in a series of videos is (bashing) whining about his famous son 'The Situation' and Frank tells the world what a terrible childhood he had not unlike millions of others on Earth.
In a series of videos titled "F*ck the Little F*ck" and promoting his website theconfrontationsite.com claims the Jersey Shore star forgot his roots once famous.
"You're full of sh*t," Frank tells Mike, looking into the camera. "I'm telling you you're full of sh*t. I know you. I stood up for you. I put my f*cking balls on the line for you a hundred f*cking times."
Sorrentino Sr. seems particularly enraged that his son refused to help him in a time of need.
"I ask you one f*cking favor and you tell me to go f*cking be like a regular f*cking Joe Blow and go on welfare?" says an incredulous Frank. "No, my friend, I don't do that."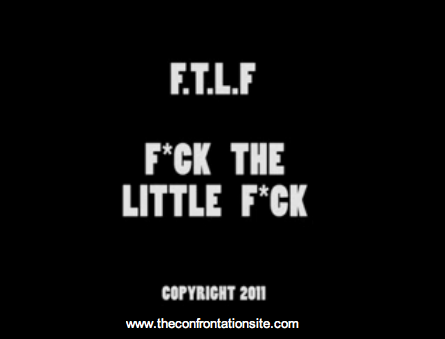 "I love my son, but he broke my heart," says Frank, adding, "So sit back. I'm going to tell you about the Situation."
As with all families there are two side too ever story and I'm sure Mike "The Situation" would have plenty to say regarding his fathers parenting.
"The Situation's publicist issued the following statement:  "Mike 'The Situation' Sorrentino's father has unfortunately decided to go public with some statements regarding Mike Sorrentino to garner himself media attention. Mike is extremely saddened by his estranged father's actions and the Sorrentino family, Marc, Frank, Jr., Melissa and their mother Linda, remain united with Mike under these hurtful circumstances."
Sorrentino's publicist also said  Mike is, "seeking the advice of legal counsel."