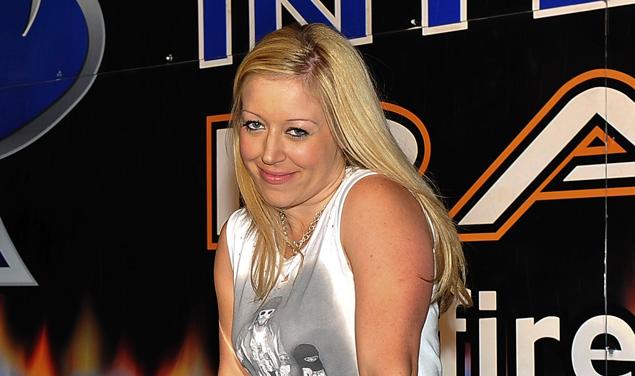 She is America's youngest billionaire, runs a 280 chain burger chain and is also one of the world's most secretive company presidents.  Lysni Torres,30, has already been through 3 marriages the first at 17, then to a minister and most recently a drag racer. Raised in Shingletown, California, she attended a private Christian high school and has two half sisters on her mother's side.
The West Coast burger chain she runs In-N- Out was started with a tiny drive thru restaurant in 1948 in Baldwin Park, California by her grandparents Harry and Esther Snyder.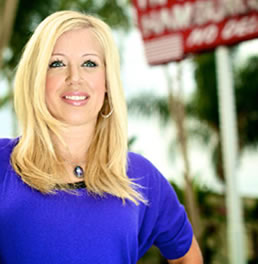 Torres rose to the top spot in the company after a number of unexpected family deaths.  The company's founder and grandfather Harry Snyder died in 1976 and passed the company to his son Rich who died in a plane crash at the age of 41. Lynsi's own father Guy Snyder took over the business but he died of a drug overdose when she was 17.
Her grandmother Esther took control of the business after the deaths of her son and grandson until her death in 2006 leaving Lynsi as the company's sole heir.
With no business training or college degree she was the only person left to keep the 60-year-old chain in the family – her only training was having worked on the weekends at a branch in Redding as a teenager. Lynsi, who has half ownership of the company through a trust will  get full ownership at 35.
Last year Torres  purchased a $17.4 million home in Bradbury, California  from former LA Dodger Adrian Beltre. The home has 7 bedrooms and 16 bathrooms and spans 16,600 square feet with a tennis court,pool, and extensive outdoor living areas. Torres also inherited 27 cars from her father who was also a racing enthusiast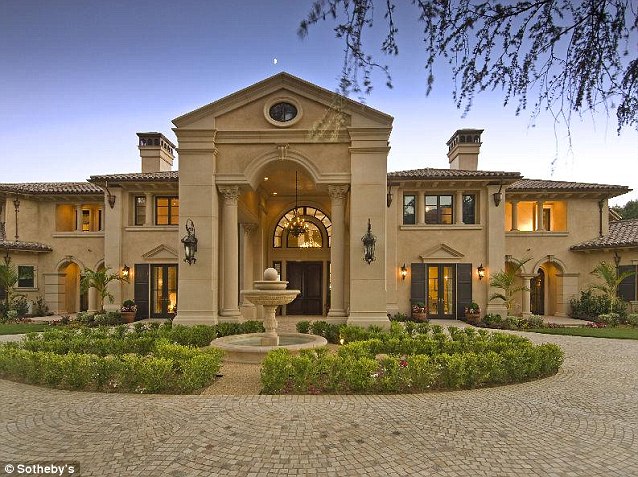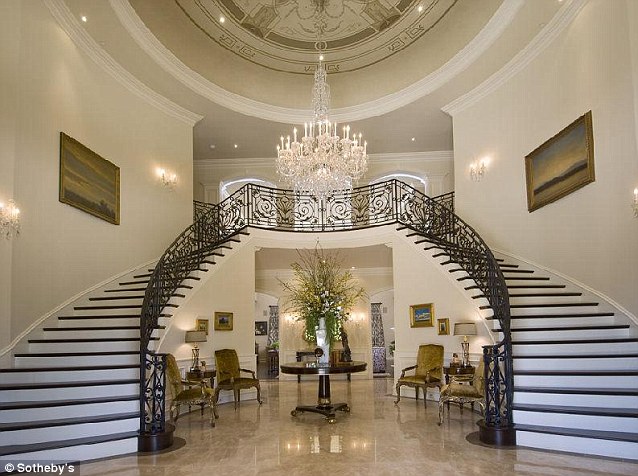 On a rare public occasion Lynsi Torres attended the opening of an In N Out Burger in Allen, Texas.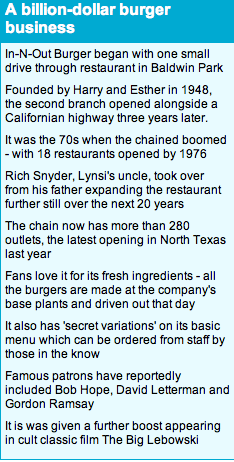 "I am so excited that In-N-Out Burger is back in drag racing," Lynsi said in a rare interview last February withDragRaceCentral.com.
She told the one local reporter present: 'I'm ecstatic but I don't know if I want to do an interview'.
"My father had a passion for drag racing and that passion lives in me. Drag racing has played a big role in In-N-Out's history and it is also an important part of my family history."
—